There are a lot of different providers of binary option signals available online. Most of them focus on providing information regarding binary options that are based on stocks, currency or commodities. Binary option signals are also available for certain indices.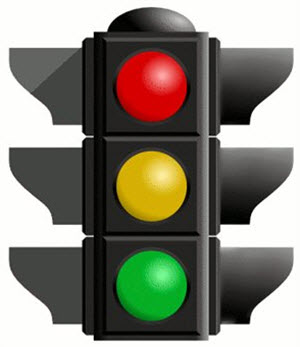 Some services are free, while others charge a fee. Binary option signals can be delivered by email, SMS or through a website.
Before you sign up with a binary options signal service, we advice you to learn about the concepts of support and resistance for share prices, commodities, etc. Most binary option signal services are based on this concept, and it is difficult to accurately evaluate a signal service provider if one does not understand the underlying concept of support and resistance. Understanding the idea of support and resistance will also make it easier for you to make full use of any price charts or recommendations sent to you by the provider.
What does it cost to use a binary option signal service?
As mentioned above, some services come free of charge while others require that you pay a fee to gain access to them. This fee can vary widely, but paying $100 – $500 per month to subscribe to a binary option signal service is not unusual.
There are trading platforms that will give you access to binary option signals once you have become a member and made your first deposit. At some platforms, you will be given access to more advanced signals as you progress from the base level account to the various VIP level accounts.
Signal-based auto trading software for binary options
If you install this type of software, you don't have to carry out the trades yourself. The software will do everything automatically, according to the parameters set by you.
The fees for these trading programs, and how the fees are calculated, vary significantly. Some have a flat monthly fee, while others charge a commission on trades. A combination of both are also possible, and there are also those that only charge a fee for months were you make a profit.
Proceed with caution
As always, it is important to be a savvy consumer, well-informed and critical consumer. There are quite a few providers of binary option signals that really stretch the truth and oversell their product with wild claims of huge guaranteed profits. Before you hand over any of your hard-earned cash, ask yourself what "guaranteed profits" actually entail. What happens if you don't make a profit? Will the provider actually cover your losses and give you some extra money on top to ensure that you do make a profit? If not, it's not really a guarantee, it's just wishy-washy marketing talk.
The concept of support and resistance is only an aid that can be helpful when trading, it is not a guaranteed way of making money. The concept of support and resistance is largely based on trader psychology and is thus inherently capricious to a certain degree.
Last but not least, one must always be careful and look at the whole picture. You don't want the fees associated with the use of binary option signals and/or automated trading software to cost you more than you profit from it.
Examples of binary option signal providers
BinaDroid
Algobit
Googletrader
QBITS
ICE9 Technology
Neo2 Software
Copy Buffett Software
Examples of binary option sellers/brokers that also provide binary option signals
24Option
Banc de Binary
BDSwiss
CTOption
Dalton Finance
FinPari
HighLow
OptionFM
Porter Finance
StockPair
TradEqual
TR Binary Options
TropicalTrade